Asia Palm Oil Magazine is the Asia's only palm oil technology and industry news magazine. Published by Fireworks Business Information, Indonesia c/o Fireworks Trade Media Group. The magazine is a quarterly publication endorsed and supported by the Asia Palm Oil Technology Association (APTA), Ministry of Agriculture Indonesia, Singapore Industrial Automation Association (SIAA). Asia Palm Oil Magazine provide in Bahasa Indonesia and English. Fireworks's root in the Palm Oil media industry stems from its success in the regional PALMEX series of exhibition which are noted as the largest palm oil technology events in the world! its database of decision makers of the palm oil industry from its high profile Palm Oil events known as PALMEX which are held in Indonesia, Malaysia and Thailand ensures advertisers get maximum reach.
For more info, please log on to www.palmoilnews.com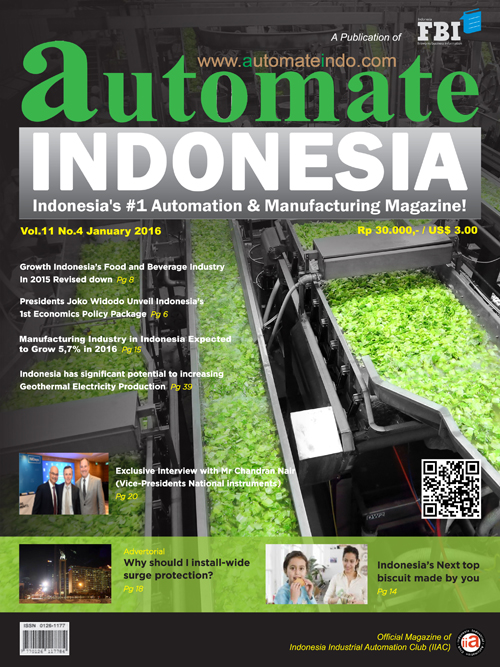 AUTOMATE is an Automation, Electrical and Manufacturing industry magazine specially tailored to the Indonesian market and also to educate the Indonesians on the latest automation trends. We bring you breaking industry news, technology articles, exclusive interviews and the latest product releases – all these and more inside the pages of AUTOMATE
For more info, please log on to www.automateindo.com.